What Members are saying about the new ToastyEgg
I received hundreds of emails with both praise and regret, but the response to the new ToastyEgg website has been overwhelmingly positive. Below are just some of the things members have been saying!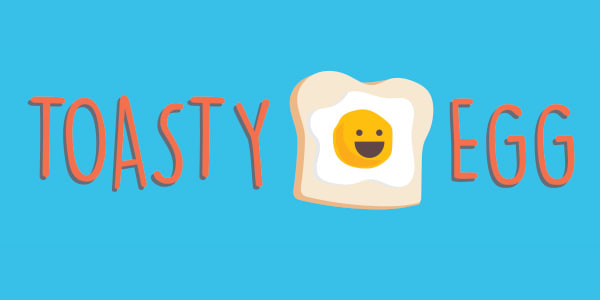 "I like the new set up easier to read" - Edye B
"Hi, Ginger. I just wanted to let you know that like the new website much better than the old one. It's brighter and more inviting. Keep up the good work
" - Nina H
"I love it and I thought was easy entries before wow so simple to use love it and the big sweepstakes what a awesome surprise thanks merry christmas" - Nicole B
"Love the new design. Great job. Especially like there is a tab to check winners." - Karen A
"Truly proud of you and everything you do on here....Thanks for giving us a chance to win your personal sweeps as well as others. Also, your new platform is on point. Blessings to you " - Nakia J
"Oh , Ginger , I love the new site so much More , It to me feels more like Home … And not so cold. The Pictures are so much better." - Mark W
"I think you put a lot of heart an soul into your work of the new launch and it definitely shows. I am definitely glad to be a part of it" - Andrea L
"A Toastyegg subscriber probably 2 years I think . I just wanted to let you know I love the new version Toastyegg. It's awesome looking . Loving it . Send me some good luck okay ?!!" - Tiffany W
"I love the new site much brighter and inviting" - Pamela T
"I like this much better. Great work! Where do you get the time." - Patricia T
"Brava! Well done. A standout performance. The new ToastyEgg is a blockbuster. You should feel very proud."
"Been on your site daily for well over 2 yrs. Lost track. Love the new site! Just so you know, I have won 3 contests you have led me to.Thanks!" - Ron J
"I really do like the whole concept i have been waiting for awhile for to see pictures of everything which i had mentioned that awhile back so i'm really glad now that i get to see it all nice job looking forward to seeing the products every day." - Carol S
"Fantastic Ginger, Entries were completed so fast!" - Mellisa S
"Very nice Ginger! Bigger, brighter, bolder...love the new set-up of each part-I checked. Really liked the way "you" were "swept" off the page at the bottom, just like a magic carpet ride! Congrats." - Linda M
"I love the new format! So much easier to read and enter. I can look up winners easier and find new things to enter. So professional looking. This time you have the winner!" - Peggy H
"Oh Ginger, it is wonderful!!! I love it and I am so proud of you. You have never given up and never been anything but sweet and happy to spread cheer year long.
I started with Toasty and you in 2016, got knocker out a few time when Hotmail did not work with website, but your were always there!!
Thank you for you!!!😍😍😍" - Carole M
---
My response to all of you:
Thank you, thank you, THANK YOU - from the bottom of my heart. I don't do this without your support, your kind words, and your honest (and sometimes very honest) feedback. I will continue to work to improve your experience with ToastyEgg. The new website will let me make things more fun and allow for some new experiences that I couldn't do before. I think you'll be really happy to see all the ideas I have been cooking up for you! Have a great day!
---
Share this Page