Winner Announcement: Michael Kors Handbag
We have a new winner! The August Michael Kors handbag giveaway winner has been selected! The name of the winner is posted below!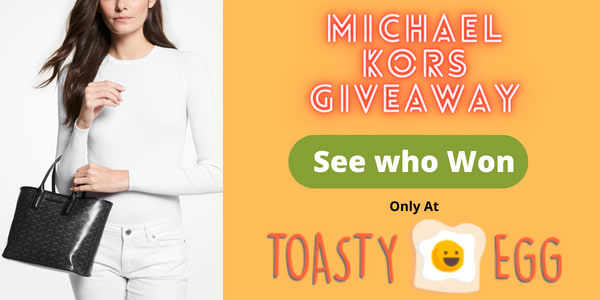 The name of the winner of the Michael Kors handbag is Latanza and the email address starts with these letters: "jacksonlat". If your first name is Latanza and your email address starts with those letters, please email us at winners@toastyegg.com right now to claim your prize. Congratulations Latanza!
Everyone has a chance to win prizes at ToastyEgg. Want to be my next winner? Enter more ToastySweeps by tapping below!
---
Share this Page